SustainX - Your Single Source of Truth
SustainX provides a 360-degree ESG solution to your sustainability and business requirements. All the frameworks within the solution are powered by AI based tools and technologies that can help any organization in integrating the solution into their existing enterprise technology stack and scale up with ease. The AI tools and technologies are built in-house and lead to a significant reduction in costs and Go-Live milestones.
Salesforce NetZero is an awarded industry-leading solution that enables automatic computation of Scope 1, 2 and 3 emissions. It enables organizations to define and implement their net zero strategy in a practical, science-based fashion. The solution provisions for use-case based emission visibility and allows an organization to achieve high-fidelity emissions forecasts that can help achieve the desired emission reduction targets.
The SustainX custom frameworks accelerate your journey not just towards net zero emissions but also your other Sustainable Development Goals (SDGs). Our region specific out-of-the-box reporting customizations help you in mitigating regulatory risks by giving you ready-to-download real-time reports as well as share meaningful actionable intelligence with all the relevant stakeholders and clients.
The penultimate goal of good governance can thus be reached by all organizations.
Technologies Used
Salesforce NetZero Cloud, Salesforce Platform, Salesforce Communities
Python and AWS (for AI service)
Salesforce Tableau CRM for reporting
Installation Process
The ESG implementation team installs additional sustainability frameworks as components
The reporting framework is customized as per the preferences of the customer
User Acceptance Testing
Go-Live
Operational Metrics
Increase reporting efficiency
Reduce energy and utility expenses
Reduce travel expenses
Reduce the cost of capital
Reduce waste disposal
Strategic Metrics
Boost brand awareness
Improve employee engagement
Reduce regulatory risk
Improve stakeholder impact
SustainX via Salesforce NetZero
Quickest to deploy
Exponential reduction in Go-Live costs and time
Custom accelerators
Simplified data management
Excellent user experience
Why Choose SustainX for ESG?
SustainX helps you get a unified view of ESG data and SDG framework, and monitor SDG targets with CRM-backed reporting. Here's how it adds value to the critical functions:
Data Management

Structured data models for logging sustainability data

Integrations to import all data with in-house AI-based tools and automation

Simplified data management with no third-party dependencies

Emissions Tracking

Track scope 1, 2, 3 emissions on a single platform

Calculate carbon footprint with proprietary formulas

Convert energy consumption data to emissions data

Compute emission factors with datasets from accredited bodies
Accurate Analytics

Forecast carbon footprint with what-if analyses using SF Einstein

Make sustainable decisions with built-in dashboards

Run simulations to identify the most efficient path to net zero

Identify fastest and cost-effective options with multi-scenario simulations
Sustainability Workflows

Automated supplier tracking for sustainable supply-chain

Accelerate internal and external audits

Evangelize sustainability using integrated collaborative tools
Supplier Management

Scope 3 specific supplier hub that takes into account supply and value chains: upstream, midstream and downstream

Communities, portals, data forms and templates that can assist in building trusted relationships with suppliers
Reliable Reporting

Climate action and sustainability audit dashboards

Visualization and reporting features powered by CRM Analytics

Measure your impact and align team goals
See it in Action
Climate Action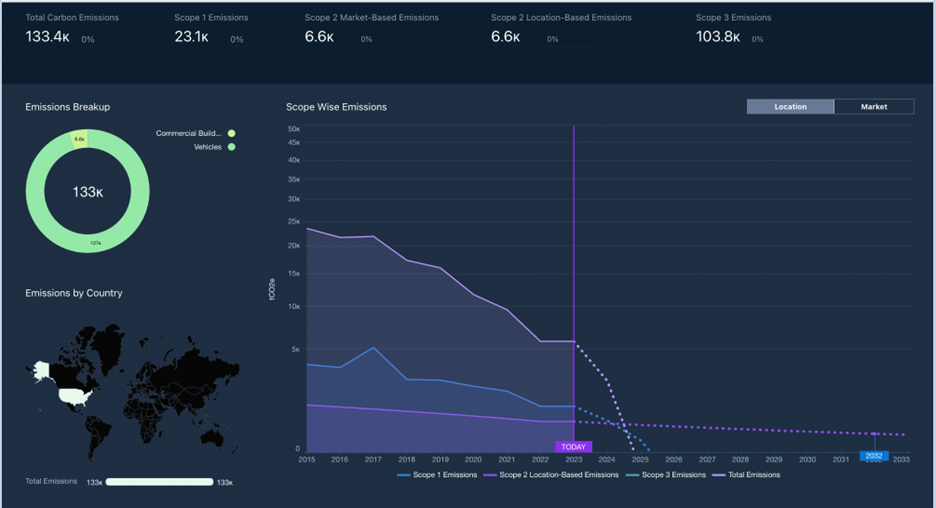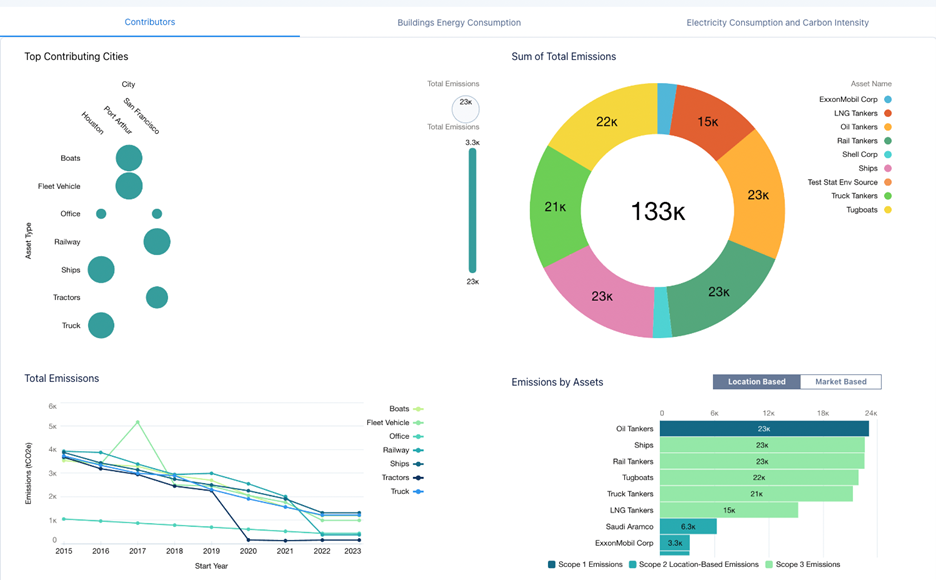 Suppliers and Procurements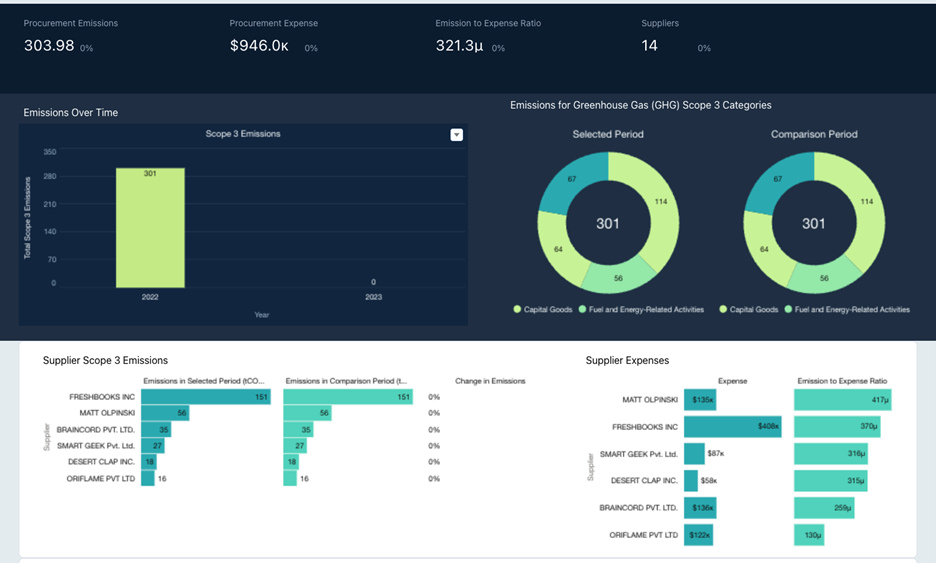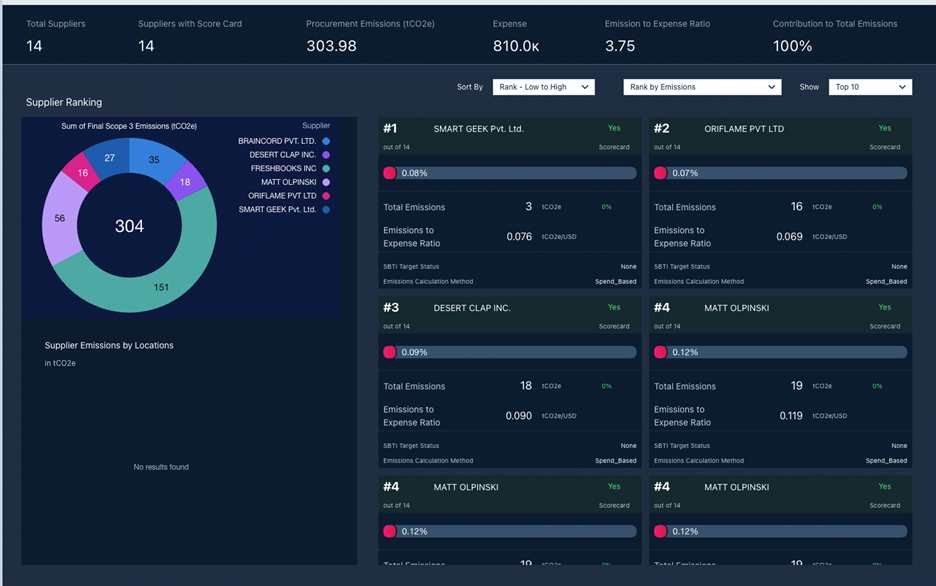 Waste Management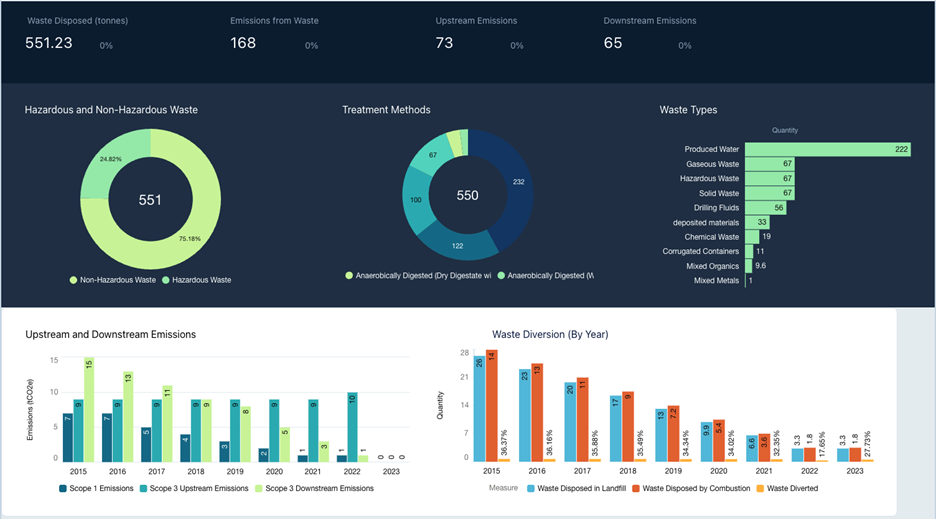 Sustainable Development Goals