Tailored-to-Fit Cloud Landing Zone
The cloud landing zone is the centralized environment within your organization's cloud infrastructure that serves as a starting point for all cloud initiatives. It provides a secure and compliant foundation for your organization to build and deploy cloud-based workloads and applications.
Take advantage of the scalability and flexibility of the cloud while maintaining control over your resources. Standardize your cloud architecture, enforce governance and compliance policies, and streamline the deployment process for new projects.
The Cloud Landing Zone is part of Xebia Base, our suite of tailored-to-fit platforms.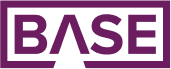 GCP Cloud Landing Zone
Xebia offers a modular Google Cloud Landing Zone specifically tailored to meet the unique requirements of our clients. All components in the Landing Zone adhere to best practices and are secure by design. This Landing Zone allows Xebia to improve the speed of delivering business value to our customers. The GCP Cloud Landing Zone contains all the essential components needed to set up the foundation of Google Cloud in the best possible way. These components include connectivity, identity and access management, project partitioning, deployment pipelines, security, compliance, and cost controls.
AWS Cloud Landing Zone
The AWS Cloud Landing Zone provides a highly customizable, secure, and compliant AWS platform, built following AWS best practices. It features a modular approach and can be rapidly deployed within days. The entire platform is 100% infrastructure-as-code, ensuring consistency and accuracy across all deployments. Additionally, it is designed and built to operate at a large scale, supporting up to hundreds of AWS accounts, making it ideal for organizations of all sizes.
Azure Cloud Landing Zone
The Azure Cloud Landing Zone provides a managed foundation that empowers organizations to accelerate and drive business value. The solution is ISO27001 compliant by default and can be extended with additional compliance rules. It is suitable for Enterprises as well as Small and Medium businesses. To decrease time to market, best-in-class standardized accelerators are also available, such as a Kubernetes module, IaaS+ Module, and more.
Benefits of the Cloud Landing Zone
A Secure Foundation
The tailored-to-fit Cloud Landing Zone can be provisioned on GCP, AWS, as well as Azure. It is built applying years of experience in deploying the most scalable and secure cloud infrastructure. This solution has an extremely low time-to-market and is easy to manage. If necessary, the solution can be managed for you.
In short the Xebia Landing Zone:
Provides a secure and compliant foundation for your organization's cloud infrastructure;

Enables you to standardize your cloud architecture and enforce governance and compliance policies;

Streamlines the deployment process for new cloud-based projects and applications;

enables your teams to focus on creating business value instead of reinventing the wheel of provisioning cloud infrastructure in a scalable and secure way;
applies best practices of the last 5 years, preventing the reinvention of existing building blocks;
Save time and money, and focus on developing features instead of wasting time and effort re-inventing the wheel.
Core Components